The Beehive House
Discover how Brigham Young and his large family lived in the 1800s.
The Beehive House was the official residence and office of President Brigham Young. Like the activities of a beehive, this home reveals the strong work ethic espoused by Brigham Young and the industry and cooperation exhibited by family members.
First, it was the home of Mary Ann Angell Young and her children. Then, in 1860, Brigham's wife Lucy Ann Decker Young was given charge of the home and moved in with her children while Mary Ann moved to the "White House." Lucy Ann enjoyed the public role of entertaining the many visitors to the home, while Mary Ann lived east of the schoolhouse on the other side of the Eagle Gate and across the street east of the Beehive House.
During much of that time, other Young families lived in the newly added Lion House built in 1856 next door. President Young conducted business and received official visitors in the Beehive House from 1854 to 1858 while he was both President of the Church and governor of the Territory of Utah.
BYU-147-The-Beehive-House.jpg
Brigham Young University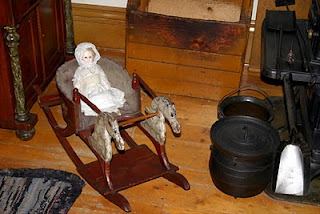 JPS_BH_15.jpg
John P. Starrs
JPS_BH_25.jpg
John P. Starrs
JPS_BH_26.jpg
John P. Starrs
JPS_BH_28.jpg
John P. Starrs
JPS_BH_31.jpg
John P. Starrs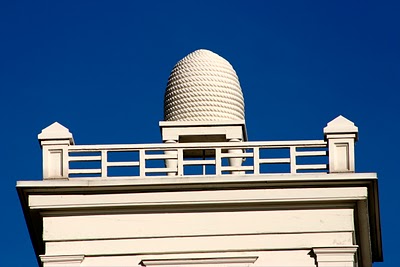 JPS_BH_35.jpg
John P. Starrs
BH1.png
David M. Whitchurch
JPS_BH_27.jpg
John P. Starrs
JPS_BH_5.jpg
John P. Starrs
A Warm Home
Family, friends, and visitors recorded warm memories of their experiences with President Brigham Young in the Beehive House. For example, Clarissa Young Spencer, a daughter of Lucy Ann, recalled with fondness her association with her father:
"Throughout my childhood and early girlhood I had the opportunity of being closely associated with my father. This was somewhat unusual because in a family as large as ours, consisting as it did of nineteen wives and fifty-six children, it was not possible for each member to spend a great deal of time with him. It was my happy lot to do so because Father had his sleeping room and always ate his breakfast in the Beehive House, which was the home of my mother and her family exclusively. Let me give you some idea of my father. No child ever loved, revered, and cherished a father more than I did mine, but how could I do otherwise, knowing him as I did?
"My mother looked upon him as the embodiment of all that was good and noble. He had the affection and tenderness of a woman for his family and friends. He was good to look at, and I fail to recall an instance when he was not immaculate in person and dress. He had well-shaped hands and feet, a clear white skin, and blue eyes—the kind that radiates love and tenderness—and a mouth that was firm, commanding the respect of all with whom he came in contact. Few could resist the wonderful personality that made him so beloved of his people. He was of medium height, rather large, with beautiful light brown curly hair, a high brow that was broad and intelligent, a long straight nose, and a chin that denoted character and firmness.
"Each day of my childhood stands forth in my memory as one long round of happiness. The family used to eat an early breakfast, but I always waited until ten o'clock when Father had his so that I might be served with him. In those days he wore quite a long beard, and it was my duty to tie a bib over it in order to protect it from stray crumbs.
"I suppose one of the principal reasons why I enjoyed having my breakfast with Father was because he always had the things I liked. To be sure, there was corn-meal mush and milk, which was no great treat, but there were also hot doughnuts and syrup, codfish gravy which Mother was very adept at making and which Father loved, squabs from the pigeon-house, and some little delicacy from our own garden. Brother Staines the gardener was a genius at making things grow under glass, and the first and finest strawberries or other fruits of the season naturally found their way to Father's table. His only hot drink was composition tea made from herbs and spices. We seldom enjoyed our breakfast in peace, for there was invariably a stream of people calling to see Father about something or other since he was not only their spiritual leader but their adviser in many temporal problems as well. I rather liked having them come in, however, for they certainly brought a variety of stories and problems."
Referring to the big porch that runs the length of the front of the house, Clarissa continued, "In later years, when I grew up to young womanhood, and the boys would come at midnight to serenade me, this porch was a most convenient place to step out onto, listen to the songs, and thank the serenaders. I would gather my 'wrapper close' around me and stand in the shadows of the veranda while the romantic ballads of the seventies floated up on the night air."